Signs4U expands presence into Philippines and Asia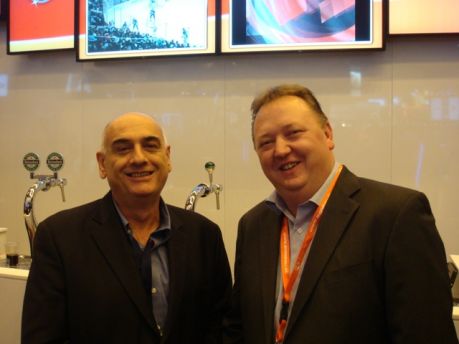 Published on Friday, 18 February 2011
Amsterdam and Manila, February 14, 2011 – Signs4U and Jade Entertainment and Gaming Technologies, Inc announced today they have formed a strategic partnership to address new opportunities in the high potential gaming markets of the Philippines and Asia.The Philippine gaming industry is dramatically growing. The proponents see the economic benefits for the Philippines such as productivity rates, income, money supply and employment.
In just a short time since it's foundation in 2009, Jade Entertainment and Gaming Technologies, Inc has become the definitive resource of gaming technologies and information in the Philippines. Jade Entertainment and Gaming Technologies, Inc founder Joe Pisano has 30 years of experience in the Gaming Industry and more than 20 years of experience in the Asian betting and gaming Industry. He is considered a particular authority on the markets in Southeast Asia and the Philippines.
Joe Pisano, Chief Executive Officer of Jade Entertainment and Gaming Technologies, Inc said : "We are delighted to be working with a company like Signs4U, which shares our passion for delivering excellence in terms of cutting edge technology, and customer service. Importantly, this new partnership is another indication of the commitment of Jade to seek our alliance with the world's leading gaming brands."
About Jade Entertainment and Gaming Technologies, Inc
Jade Entertainment and Gaming Technologies, Inc provides gaming products from the world's leading manufacturers on a variety of sales model, Jade is able to provide clients with information and advice on emerging market and consumer developments integral to success in the fast-paced and progressive business of technology based gaming.
Jade's business model is that of a duality both supplying and operating, While enjoying an expanding business, Jade realizes the escalating global potential of the Philippines. Jade also runs 200 machines at the highly successful Oxford Casino in Clark Pampanga.
Company Contact:
Philippines
2289 UPRC III Building, Pasong Tamo Ext. Makati, Metro Manila Philippines
Tel: (632) 894-0192
Fax: (632) 894-0187
Email: info@jadegaming.com.ph

About Signs4U
Signs4U established in 2000 are specialized in designing, building and installing in- & exterior signage for casinos, bingo's and arcades.
Signs4U are recognized worldwide for their highest quality standards and innovative designs which contain the latest technologies.
Sign4U has carried out numerous innovative projects for well-known casinos around the world. The production facility and headquarters are located in Ede, the Netherlands. A second production facility was opened beginning of 2008 in Montevideo, Uruguay. Our well known signage is now build locally and delivered right into the middle of one of the fastest growing markets.
Source: http://www.signs4u.nl/news/77/Signs4U_expands_presence_into_Philippines_and_Asia