Jade Ent expands supply, tech presence in Asia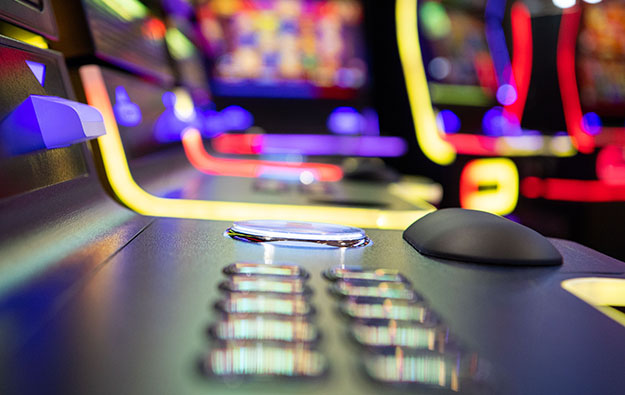 Jade Entertainment and Gaming Technologies Inc, which describes itself as a 'one stop shop' for Asian casino operators seeking the latest-generation gaming-floor products and services, has been expanding its presence and offer in the region.
So said Joe Pisano, the founder and chief executive of the Manila, Philippines-based firm, in a recent interview with GGRAsia.
"We now have the product range to fully fit out a casino," he told us, mentioning the firm's ability to supply a suite of products gleaned from a variety of major makers of original equipment. These included: systems; traditional gaming tables; gaming tables capable of handling casino chips fitted with tracking technology known as radio frequency identification, or "RFID"; and redemption terminals for players to cash play tickets or claim rewards; as well as the supplying of slot machines.
Jade Entertainment has also expanded its business setup in Asia-Pacific markets.
"We now have offices in Malaysia, Vietnam, Macau, the Philippines. We plan to expand into Australia, so I'm going through licensing in Australia," Mr Pisano said.
"We service small and large venues. Recently we did fit-out at Corona," he noted, referring to Corona Resort and Casino, on Phu Quoc island in Vietnam. The casino at the property opened in January and is entitled to serve local players provided they meet certain conditions in terms of their income and wealth.
"A lot of such places are new to the industry," he noted, referring to smaller venues springing up across Southeast Asia. "We can provide them with a lot of services and support. Or we can supply the larger properties, where we now have a very big tech team."
GGRAsia asked Mr Pisano whether the era of exclusive, territory-based deals between distributors and original equipment manufacturers was changing in favour of distributors that worked with a suite of products from different suppliers, that could serve directly casino operators.
Mr Pisano said: "Suppliers do have some exclusive distribution deals. Properties [casinos] tend to like to get quotes from a number of different parties. In our space we can offer the product, plus all the support services that go with that locally."
He added: "Some of the companies we represent are from Europe, some are from the United States. They may not have the local support presence but they have good products, and we help them with local support; [and] logistical support to get the products in."
One-stop distributor
The gaming industry veteran said Jade Entertainment's team had the experience to know in what way products from a variety of manufacturers might interact on a gaming floor to the benefit of players and venue operators.
"When we look at a floor – say starting with the [management] system – we know what machines work with that system, we know what redemption terminals work, we know what CCTV [closed-circuit television] works; how to interface," he noted.
"It all comes together a lot easier than if the customer [operator] is only dealing with one group rather than several," Mr Pisano observed.
Mr Pisano's firm is also licensed in the Philippines by the country's gaming regulator, the Philippine Amusement and Gaming Corp, to offer sports betting in certain venues, with the pricing for the bets done by recognised bookmaking brands, he told GGRAsia.
He stated: "We have gone live in Okada [Manila casino resort]. We can go to end-licence properties in the Philippines, whether it's bingo, e-games; and we can go to sports bars frequented by foreigners."
The executive added: "We do 23 different derivatives, including in-play betting, virtual sports."
Jade Entertainment is also making bets on developing digital technologies such as artificial intelligence (AI) as a likely feature of the next generation of casino gaming machines and casino operations.
"We're looking at some casino management-type systems," Mr Pisano said. "We work with an AI company, out of Berkeley [California] and we have formed another company. At the moment we are working out what we want to do with it [the technology].
"With the technology we have, we can determine your [the player's] age, your mood, whether you are male, female. We can track you. We can incorporate sensors. Computers now have eyes and ears," he stated.
"How we might use that product on the floor – we are still playing with it [studying that]," said Mr Pisano.